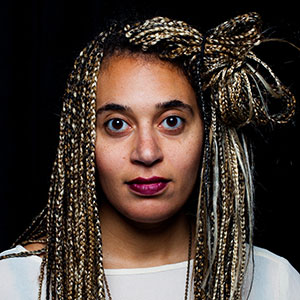 Collier Meyerson is a Knobler Fellow at Type Media Center. She is also a contributor at WIRED Magazine and New York Magazine. She received an Emmy for her work on MSNBC's All In with Chris Hayes and has won two awards from the National Association of Black Journalists for her writing. Her work has appeared in the New Yorker, Glamour, New York Magazine, n+1, the New York Times Magazine, and WIRED,  among others.
My days have been spent inside mostly. But when I'm out for my daily walk, I delight in seeing flowers in the park by my apartment.
By Collier Meyerson in the Intelligencer.