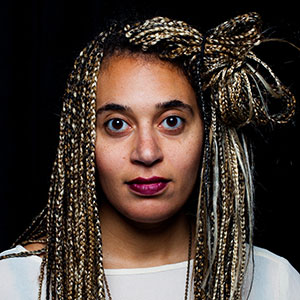 Collier Meyerson is a Knobler Fellow at Type Media Center. She is also a contributor at WIRED Magazine and New York Magazine. She received an Emmy for her work on MSNBC's All In with Chris Hayes and has won two awards from the National Association of Black Journalists for her writing. Her work has appeared in the New Yorker, Glamour, New York Magazine, N+1, the New York Times Magazine, and WIRED among others.
Tiffany Cabán, a career public defender, is running for district attorney of Queens with an ambitious criminal-justice-reform agenda.
By Collier Meyerson in the Intelligencer.
Donations
Our work is made possible through the generous support of individuals and institutions committed to a free and independent press, civil liberties, and social justice. We are a 501(c)(3) public foundation, and donations are tax deductible to the fullest extent provided by law. If you have any questions, or would like other donation options, contact Kristine at (212) 822-0263.