Gary Younge, Alfred Knobler Fellow at Type Media Center, is a freelance journalist, and has been appointed professor of Sociology at Manchester University in Britain. A member of the editorial board for The Nation magazine, where he was once a columnist, he was also formerly editor-at-large for The Guardian where he was an award-winning columnist, feature writer and foreign correspondent.
Younge has written for the Los Angeles Times, GQ, Cosmopolitan, The New Statesman, Marie Claire and Hello! He has also presented several television documentaries, most recently Angry White and American.
Formerly the Belle Zeller visiting professor of public policy and social administration at Brooklyn College, CUNY, and currently a visiting professor at London South Bank University he left The Guardian in 2020 to become a professor of Sociology at Manchester. He has five honorary degrees from British universities and one from Mount Holyoke in Massachusetts.
Another Day in the Death of America
A timely chronicle of what is now an ordinary day in America, where gun violence regularly takes the lives of children and teens, and leaves shattered families in its wake.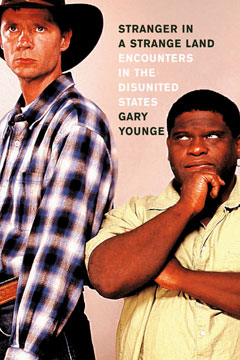 Stranger in a Strange Land: Encounters in the Disunited States
Black, opinionated, and with a distinctly working-class London accent, Gary Younge is not your typical foreign correspondent. Yet, in three years as The Guardian newspaper's New York correspondent, Younge has acquired a transatlantic reputation as one of the most thoughtful commentators on contemporary America. Combining insight and panache, he has precisely captured the intricacies of a nation perplexed at its growing isolation from the rest of the world and often bitterly divided against itself.
No Place Like Home: A Black Briton's Journey Through the American South
In 1997 Gary Younge explored the American South by retracing the route of the original Freedom Riders of the 1960s. His road trip was a remarkable socio-cultural adventure for an outsider. He was British, journalistically curious, and black.
YOU MAKE OUR WORK POSSIBLE
We depend upon the generous support of individuals and institutions committed to a free and independent press, civil liberties, and social justice.
Type Media Center is a 501(c) (3) public foundation, donations to which are tax deductible to the fullest extent provided by law. If you have any questions, or would like other donation options, visit our donate page or contact us at (212) 822-0252.