Melissa del Bosque is a Lannan reporting fellow with Type Investigations. Her investigative reporting on the U.S.-Mexico border, immigration, government surveillance and national security has been featured in numerous publications including: ProPublica, The Intercept, The Guardian, Texas Monthly and The Texas Observer. She is the author of "Bloodlines: The True Story of a Drug Cartel, the FBI and the Battle for a Horse-Racing Dynasty" (Ecco, 2017). In 2020, del Bosque was part of the reporting team for ProPublica's "Inside the Border Patrol" series, awarded a RFK Journalism Award. She has also been honored with an Emmy, a National Magazine Award and The Hillman Prize. In 2012, an investigation intomassacres in the Juarez Valley, Mexico, was a finalist for the National Magazine Award and won accolades from both the Association of Alternative News Media and the Pan American Health Organization. She has also been awarded the Sigma Delta Chi Award from the Society of Professional Journalists and the Casey Medal for Meritorious Journalism. Del Bosque holds a bachelor's degree in Creative Writing from San Francisco State University, a Master's in Journalism from the University of Texas-Austin and a Master's in Public Health from the Texas A&M School of Rural Public Health. Born and raised in the Golden State, del Bosque now lives and works in Tucson, Arizona.
Records from an ongoing FOIA lawsuit shed new light on the operations of CBP's Tactical Terrorism Response Teams.
By Melissa del Bosque, a Lanan reporting fellow at Type Investigations, for The Intercept.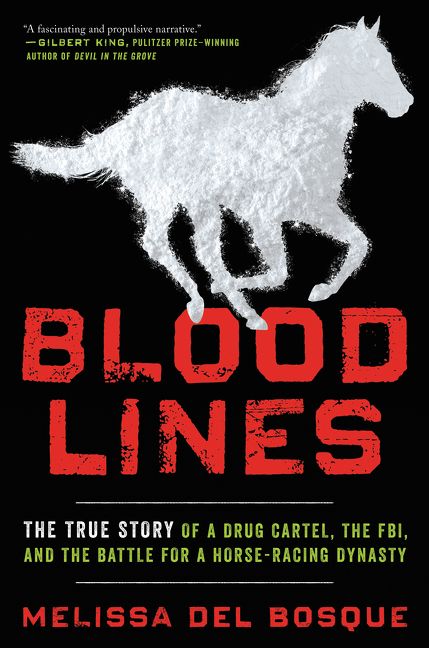 Bloodlines: The True Story of a Drug Cartel, the FBI, and the Battle for a Horse-Racing Dynasty
The riveting and suspenseful account of two young FBI agents in a pursuit of a drug cartel's most fearsome leader, Miguel Treviño.
YOU MAKE OUR WORK POSSIBLE
We depend upon the generous support of individuals and institutions committed to a free and independent press, civil liberties, and social justice.
Type Media Center is a 501(c) (3) public foundation, donations to which are tax deductible to the fullest extent provided by law. If you have any questions, or would like other donation options, visit our donate page or contact us at (212) 822-0252.